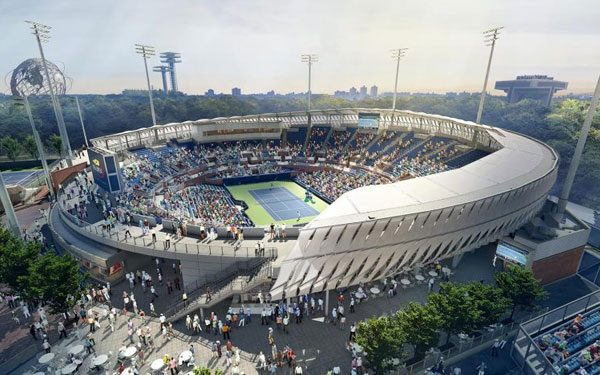 John McEnroe Tennis Academy
The John McEnroe Tennis Academy is the largest and finest tennis facility to open in NYC in the past 30 years! Opened in 2009, the award-winning, $19 million facility immediately became New York City's premier tennis destination.

The club features, 160,000 square feet of tennis courts and support facilities; 20 courts (10 Deco-Turf hard tennis courts and 10 Har-Tru clay tennis courts); a training and fitness center; comfortable lounge areas with excellent viewing, spacious, adult-only locker rooms, including steam rooms; a pro shop featuring top brands and 24-hour stringing; as well as, special event facilities.

The Cross River Open is excited to be presenting its third annual event at this luxurious and centrally-located New York City facility.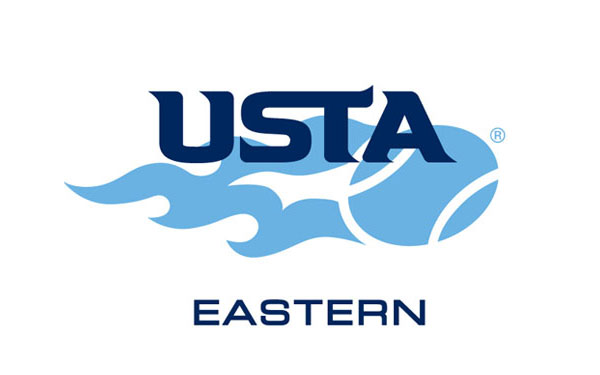 Tournament Structure
All tournaments will follow an identical tournament format. Players will play four games each against six fellow participants in round-robin play. Games will be tallied individually, (so a perfect round-robin record would be 24-0). Following round-robin play, players will be seeded and tiered based on their overall round-robin record.

Elimination play (ie: the "playoffs") will then follow with all tournament players segregated into multiple tiers. This will allow multiple "championship matches" (and " champions") within each tournament. The amount of tiers will be dependent on the amount of players in each tournament. Depending on the ratio of returning players to new players, the tournament coordinator may choose to pre-tier players prior to round-robin play.

Playoff matches may also be four games each (with tiebreakers of matches tied at 2-2 being played to seven points) or a longer game depending on the amount of players and court availability. This will be decided prior to the beginning of the tournament. All play-off matches will be single-elimination.

Scorers tables will be set up in close proximity to all courts to ensure that all scores are recorded in an organized and timely manner.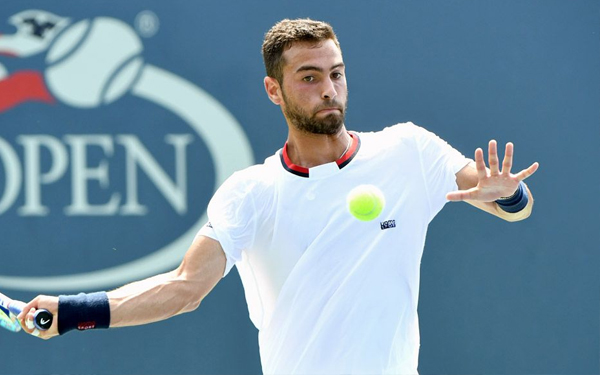 Noah Rubin, Celebrity Guest Tennis Player
Noah Rubin is an American, Jewish tennis player. He is a former Wimbledon junior singles champion and a former USTA junior national champion in both singles and doubles. Since turning pro in 2015, he has won four ATP Challenger titles. Rubin turned pro in June 2015 at the age of 19. As the only American to win an event in the Australian Open Wild Card Challenge, Rubin was awarded a wild card into the main draw at the Australian Open. With his wild card, Rubin entered his second career Grand Slam event as the lowest-ranked non-PR player (328th overall in the main draw of the 2016 Australian Open, where he beat the 17th-seeded Benoit Paire in three tiebreaks in the first round.

Rubin cracked the Top 200 for the first time by qualifying for the 2016 Indian Wells Masters tournament. In 2018 season Rubin defeated Taylor Fritz to claim his third Challenger title to boost himself to a new career-high ranking of No. 162 in the world. After falling out of the Top 200, Rubin won a fourth Challenger title at the Tallahassee Tennis Challenger.[27] This was his first title on clay and put him back in the Top 200 of the ATP rankings, helping him clinch the French Open Wild Card Challenge to earn a wild card into the main draw of the French Open.

Rubin's recent Behind the Racquet social media platform has recently worked to break the stigma of mental health, to allow players to share their stories and to let fans relate to players on a deeper basis. The platform has been used by tennis players including Coco Gauff, Bianca Andreescu, and Katie Swan, to discuss their mental health, monetary concerns, and other issues. The popularity of Behind the Raquet has recently resulted in Rubin being named among the most influential active players in tennis.

In his junior career, Rubin played for the John McEnroe Tennis Academy on Randall's Island in Manhattan, home of this year's Cross River Open.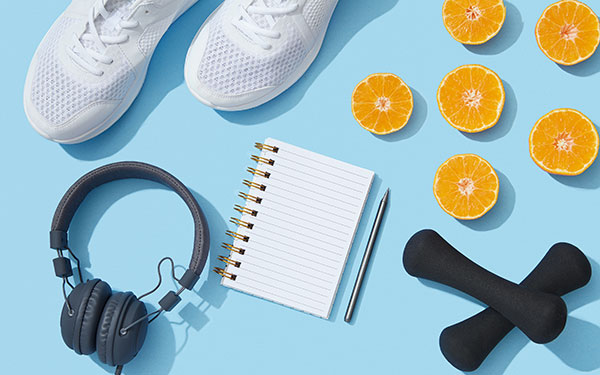 The VIP Players Lounge
The VIP Players Lounge will be the unparalleled hub for all of the players' physical and tennis needs throughout the day. Assuming that there are no Covid19-related restrictions, a team of massage therapists, personal trainers and hydration specialists will ensure that all players are able to fully participate in the rigorous challenge of tournament play. Medical care will be provided under the supervision of Dr. Ariel Nassim, a veteran medical consultant for the US Open and Team Physician of Maccabi USA. Hatzolah will also be on-site throughout the event.

Racket-stringing will also be provided on-site in the VIP Players Lounge free of charge to all players.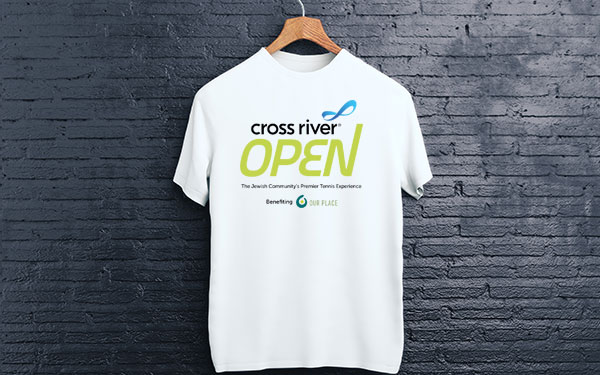 The Cross River Collection
All Cross River Players will receive a wide array of tournament apparel, including multiple options for on-court play, casual wear, accessories, as well as, a surprise, premium giveaway! The Cross River Collection makes the traditional "giveaway bag" a thing of the past.
Date: May 29th 2022
Venue: John McEnroe Tennis Academy
1 Randall's Island, New York, NY 10035
The exact tournament schedule will be announced in late May.
Men's Doubles, Women's Singles & Women's Doubles will all take place beginning in the morning. Men's singles will take place after lunch.