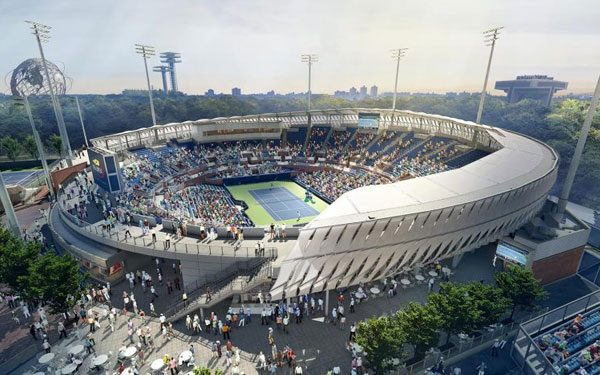 The Grandstand Stadium
The Grandstand is a premier show court for the US Open. The court made its debut on August 29, 2016, the first day of the 2016 US Open. With a seating capacity of 8,125, it is the tennis center's third main court, after Arthur Ashe Stadium and Louis Armstrong Stadium. The Grandstand name was previously used for a 6,000-seat venue attached to the old Louis Armstrong Stadium from 1978 to 2016.

The Grandstand will be used for all championship games at the Cross River Open, as well as, provide an opportunity for top-level sponsors to play with French Open champion, Luke Jensen, on a premier stadium court.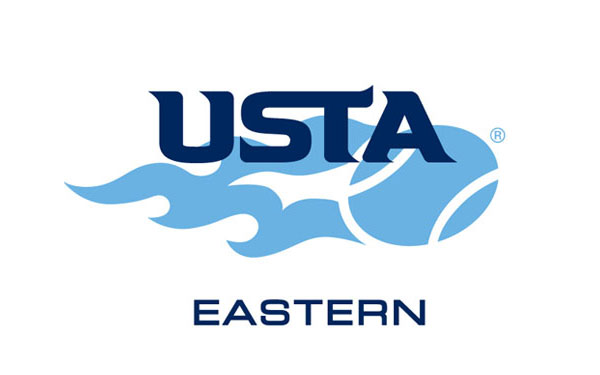 Tournament Structure
All four tournaments will follow an identical tournament format. Players will play four games each against six fellow participants in round-robin play. Games will be tallied individually, (so a perfect round-robin record would be 24-0). Following round-robin play, players will be seeded and tiered based on their overall round-robin record.

Elimination play (ie: the "playoffs") will then follow with all tournament players segregated into multiple tiers. This will allow multiple "championship matches" (and " champions") within each tournament. The amount of tiers will be dependent on the amount of players in each tournament.

Playoff matches will also be four games each, (with tiebreakers of matches tied at 2-2 being played to seven points). All play-off matches will be single-elimination.

Games will be officiated by USTA officials. The USTA has generously sponsored "chair officials" for each and every game played throughout the day. Scorers tables will be set up in close proximity to all courts to ensure that all scores are recorded in an organized and timely manner.

Please click here for a full event schedule.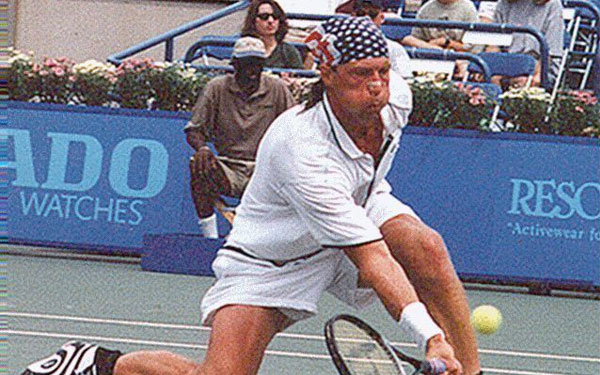 Luke Jensen, Grand Slam (French Open) Champion
Luke Jensen is a former professional tennis player from the United States. Jensen turned pro in 1987 winning the French Open Doubles in 1993. He began working for ESPN as a tennis analyst in 1994.

Jensen gained the nickname of "Dual Hand Luke" because he was an ambidextrous player able to serve at 130 MPH with either hand. He now does on-court analysis for ESPN for their tennis coverage. He also travels the world as an instructor, motivational speaker, and ambassador for the game.

He reached his career-high doubles ranking of World No. 6 in November 1993. In that year, he won the men's doubles title at the French Open playing with his younger brother, Murphy Jensen. Jensen's career-high singles ranking was World No. 168, achieved in July 1988.

Luke will be joining the Cross River Open as a celebrity guest, playing matches in the Grandstand Stadium with top-level sponsors, as well as, playing an active role in the interactive tennis experiences offered at the Cross River Open.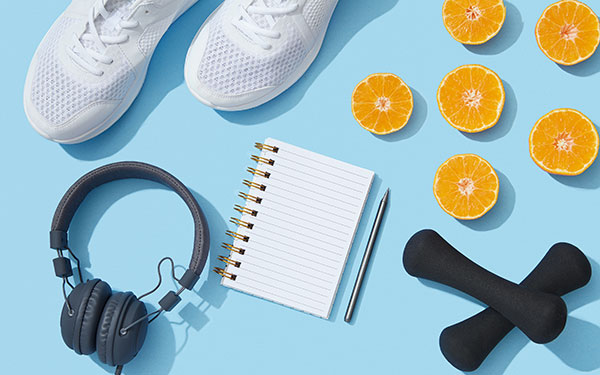 The VIP Players Lounge
The VIP Players Lounge will be the unparalleled hub for all of the players' physical and tennis needs throughout the day. Our team of massage therapists, personal trainers and hydration specialists will ensure that all players are able to fully participate in the rigorous challenge of tournament play. Medical care will be provided under the supervision of Dr. Ariel Nassim, a veteran medical consultant for the US Open and Team Physician of Maccabi USA.

Racket-stringing will also be provide on-site in the VIP Players Lounge free of charge to all players.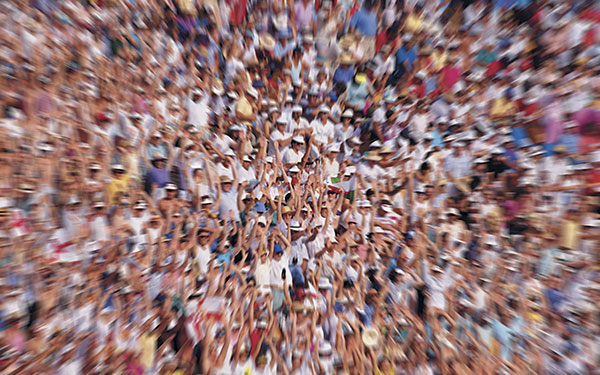 The Fan Experience
We encourage tennis fans of all ages to join for the Cross River Open. The Fan Experience begins with a gourmet dairy lunch, catered by Upper Crust of Cedarhurst at 12:15 PM. Fans of all ages will enjoy strolling throughout the unparalleled grounds of the US Open and watching competitive high-level matches, while their children enjoy a full array of children's activities and entertainment taking place throughout the afternoon. Two family shows will highlight the afternoon with the renowned Twins from France (2:30 PM) and globe-trotting magician, Shlomo Levinger (4:15 PM) each providing incredible laughs and memories. A children's carnival (3:30 PM) featuring, face painting, balloon-making, games, cotton candy & more will also take place during the afternoon. Older children will have the opportunity to play tennis with French Open Champion, Luke Jensen. All ticket holders will receive full admission to The Grand Slam Kosher Foodie Experience to conclude their memorable day at the US Open.

Tickets are available individually or as part of a family package. Call 516-512-4494 to purchase all-inclusive fan passes.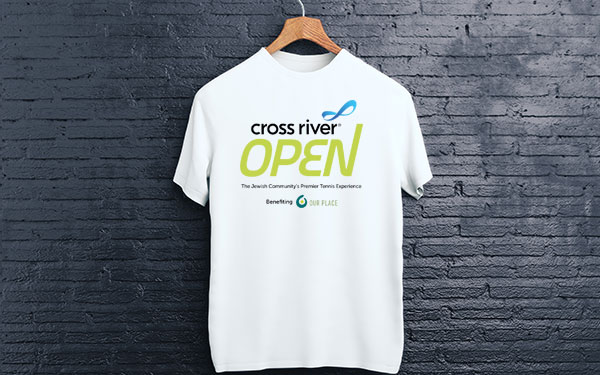 The Cross River Shoppes
The Cross River Shoppe transform "giveaway bags" into a distant memory. Each player will receive an opportunity to "shop" at a variety of our premium boutiques, offering unparalleled apparel and other event memorabilia. Players will be entitled to select one item at each of our innovative shopping experiences.
Date: May 26th 2019
Venue: USTA Billie Jean King National Tennis Center
Flushing Meadow - Corona Park, Flushing, NY 11368
Family / Fan Festivities
12:15 - 1:15
~ Gala Dairy Lunch
1:45 - 2:30
~ Juggling & Clown Show with Nachum the Clown
2:45 - 3:30
~ Family Show: The Twins from France
3:30 - 4:30
~ Face Painting, Balloon Twisting, Popcorn & Cotton Candy
4:30 - 5:30
~ Family Magic Show: Shlomo Levinger
5:45 - 7:30
~ Grand Slam Kosher Foodie Experience
Schedule for Women's Singles, Women's Doubles & Men's Doubles
8:00 - 9:00
~ Check-In: Warm-Up Courts Available, Receive Player Gear at The Cross River Shoppes
9:00
~ Meet for Court Assignments
9:15 - 11:45
~ Round-Robin Play (6 Matches - 4 Games Each)
12:00 - 1:00
~ Play-Offs Begin (Single Elimination; Play-Offs Progress Until Championship Games)
12:15
~ Lunch Begins as Players are Eliminated from Play-Offs
1:00
~ Lunch Break for Players Remaining for Championship Games
2:20
~ Women's Doubles Championship Tier 2 (Grandstand)
2:50
~ Women's Singles Championship Tier 2 (Grandstand)
3:20
~ Women's Doubles Championship Tier 1 (Grandstand)
3:50
~ Women's Singles Championship Tier 1 (Grandstand)
4:20
~ Men's Doubles Championship Tier 2 (Grandstand)
4:50
~ Men's Doubles Championship Tier 1 (Grandstand)
Schedule for Men's Singles
10:30 - 12:15
~ Check-In: Warm-Up Courts Available, Receive Player Gear at The Cross River Shoppes
12:15
~ Lunch Begins
1:15
~ Meet for Court Assignments
1:30 - 4:00
~ Round-Robin Play (6 Matches - 4 Games Each)
4:15 - 6:15
~ Play-Offs Begin (Single Elimination; Play-Offs Progress Until Championship Games)
5:45
~ Banquet Commences as Players are Eliminated from Play-Offs
6:15
~ Men's Singles Tier 3 Championship (Grandstand)
6:35
~ Men's Singles Tier 2 Championship (Grandstand)
7:00
~ Men's Singles Tier 1 Championship (Grandstand)